Dawn Alderson
Owner & permanent makeup artist
Having developed a passion for facial enhancements Dawn expanded her technical expertise into the artistry of permanent makeup. Dawn trained with Long-Time-Liner hosted by Tracie Giles at their bespoke studio in Kinghtsbridge, London. To keep upto date with all the new techniques in the field of micropigmentation, Dawn also attends regular workshops hosted by Nouveau Contour training academy including Gold Advanced Brow Training. Dawn is also qualified in the art of Microblading which is the newest trend in permanent makeup and is an advanced technique also known as eyebrow embroidery to create super fine hair strokes.
Dawn is a perfectionist and is known for her calming and professional manner along with her natural ability and meticulous attention to detail. She tailors each treatment to be as individual as her clients, with their unique facial structure, features and skin tones. You can be sure you'll leave the salon with the knowledge that you have received excellent care and a high quality treatment.
For more information on training with our fully accredited training academy.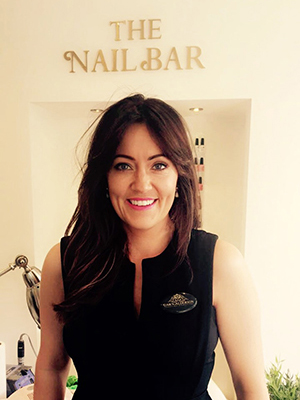 Permanent MakeUp & Microblading
The treatments are for women of all ages who want to enhance their natural looks and wake up looking perfect every day. Permanent makeup is known as many different terms including, permanent makeup, micropigmentation, microblading, eyebrow embroidery and eyebrow feathering and these treatments are fast becoming the cosmetic treatment of choice. We create an individual look for you, using pigment colours that resemble your usual perfectly applied makeup. Using cosmetic tattooing, we can help you achieve:
Beautiful arched symmetrical eyebrows, using our 3D hair by hair simulation technique

Thicker, fuller looking lips, whether you want a natural look or a bit more definition with a beautiful colour

Defined, smudge-free eyeliner that stays put whatever you're doing
If you want more time in your day or to know you're looking your best no matter what, permanent makeup is the right choice for you. 
Special high quality pigments chosen for their hypo-allergenic qualities are expertly inserted into the dermal layer of the skin for a variety of cosmetic enhancements. Permanent makeup gives you natural looking enhancements to eyebrows, eyes and lips which can last between 1-3 years.
Why should I have permanent makeup?

Imagine waking up every morning with perfectly shaped brows, smudge-free eyeliner or with the perfect colourful pout.
All this is now possible with our bespoke permanent makeup treatments, designed to be as individual as you are.
Are you a woman always on the go? Tired of the same time consuming makeup rituals? With permanent makeup, you have the confidence to know you look your best 24/7. Make a major impact for very little effort!
No smudging, no mess, just perfect.
Permanent Makeup Eyebrows Machine Method V's Microblading – What's the difference?
Traditional permanent makeup method is a form of tattooing using a specialist machine with a variety of ultra-fine needles to gently implant pigment into the Dermis layer of the skin. It's different from a regular tattoo machine in that the frequency is much lower meaning the pigment is implanted closer to the surface. It produces hair by hair strokes to represent your natural looking brows. Machine method does implant pigment slightly deeper into the skin than microblading and you will achieve longer lasting results with this traditional permanent makeup method. Dawn is also able to create a soft powder effect using the various needle range with the machine to represent stronger fuller looking brows. 
Microblading is a slightly different technique that's still firmly in the tattooing family, meaning pigment is implanted into the skin, but it's a manual method using a precision hand tool instead of a machine. The beauty of microblading is that the hair-like strokes you can achieve are so fine that it's the most hyper-realistic treatment yet, it's no wonder that it's often referred to as 'eyebrow embroidery'.
As a microblading technician Dawn will meticulously draw each hair stroke onto the skin to follow the direction and length of the existing hairs. If there are no hairs present, not to worry, Dawn can create beautiful brows that suit your face shape and mimic that of a natural brow. The channels created are closer to the surface then when using a machine and the needles used are even sharper, meaning even more precise and finer hair strokes can be created. If you want the most natural looking treatment that no one could ever guess you've had, this is 'the' treatment to go for.