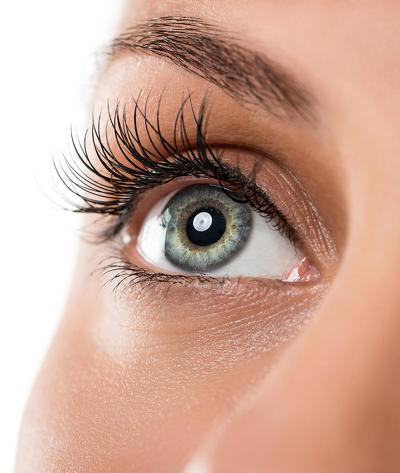 Eyeliner and Eyelash Enhancer
Permanent eye makeup is the perfect solution for smudge-free eyeliners that can enhance your eyes, making them look bigger, better defined and more wide awake. The result is a natural look to your whole face.
With Long-Time Liner contour makeup, a fine, natural line can be added to either your upper or lower lash or both. Your lashes will appear thicker and your eyes more defined.
People who benefit the most from this micro-pigmentation procedure are contact lens wearers, people with sensitive eyes or poor eyesight and people who simply want to save time and wake up with perfect eyeliner each day (or after exercise, swimming and everyday activities).
Alternatively, you could choose an eyelash enhancer to give the appearance of thicker, fuller lashes by adding microscopic dots of permanent mineral pigment between each eyelash. This mimics thousands of tiny eyelashes to create the illusion of a thick row of lash hair.