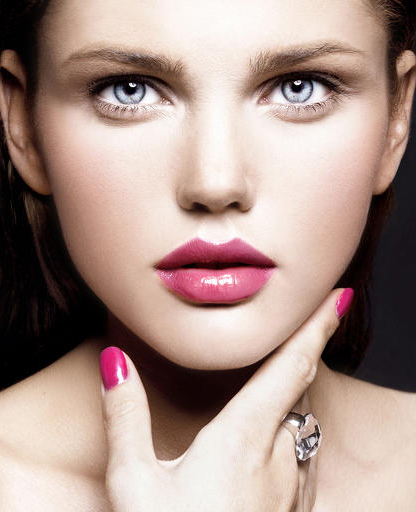 As we're not all blessed with full, perfectly shaped lips, any woman can benefit from permanent lip makeup. It's the perfect way to enhance your lip shape, restore lip definition lost with age, tint your lips without a harsh border and put an end to lipstick bleeding. The result gives you full, shapely lips and restores volume.
Permanent lip makeup can also correct any shape or symmetry concerns you may have.
Firstly we choose a colour from our palette, ranging from natural lip tones to the most fashionable shades that complement your skin tone. We then outline your lips with Long-Time Liner contour makeup followed by our full lip shading technique. Soft mineral pigments are infused into your lips creating an air brush effect that colours in two thirds of your lips, giving you a perfect pout 24-hours a day!
Once completed you will have perfectly applied constant lip colour and you will never have to apply lipstick again – even after eating, exercising or kissing! Your lips will remain beautiful in every situation.