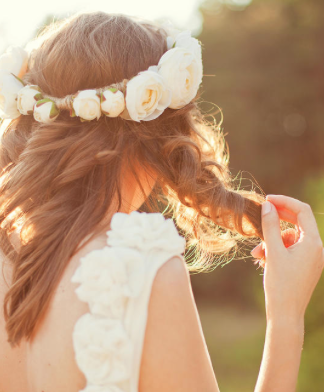 Over the years Dawn and her team have been requested by many ladies to assist them on their big day, whether it be for the blushing bride, beautiful prom queen, a day at the races or simply for a special night out. Dawn and her team create a personalised individual look to suit each client and will work with you as you plan your special occasion, offering you personal, professional advice from skin preparation and makeup designs to how best to achieve beautiful natural nails and even choose the most suitable tan for your skin type.

Dawn can also custom design your look for the day that will reflect your personality and make you look and feel your very best by creating beautiful natural lashes with our permanent eyelash application, which will last throughout your honeymoon too, perfect for the bride to be. All our treatments help to enhance your natural beauty and to ensure you look your most glamorous, natural self.

To ensure you really look your best, why not treat yourself to our ultimate non surgical treatment, the Genie Bikini. It consists of a Slim and Tone body treatment to reduce cellulite and help tone and tighten any problem areas followed by a lymph treatment to aid towards reducing water retention through our unique lymphatic drainage procedure. The perfect treatment to have the day before that special occasion!.

And the best thing is: all your special occasion or pre-wedding treatments can be carried out by Dawn And her team at the luxury salon whilst enjoying a complimentary glass of bubbly.